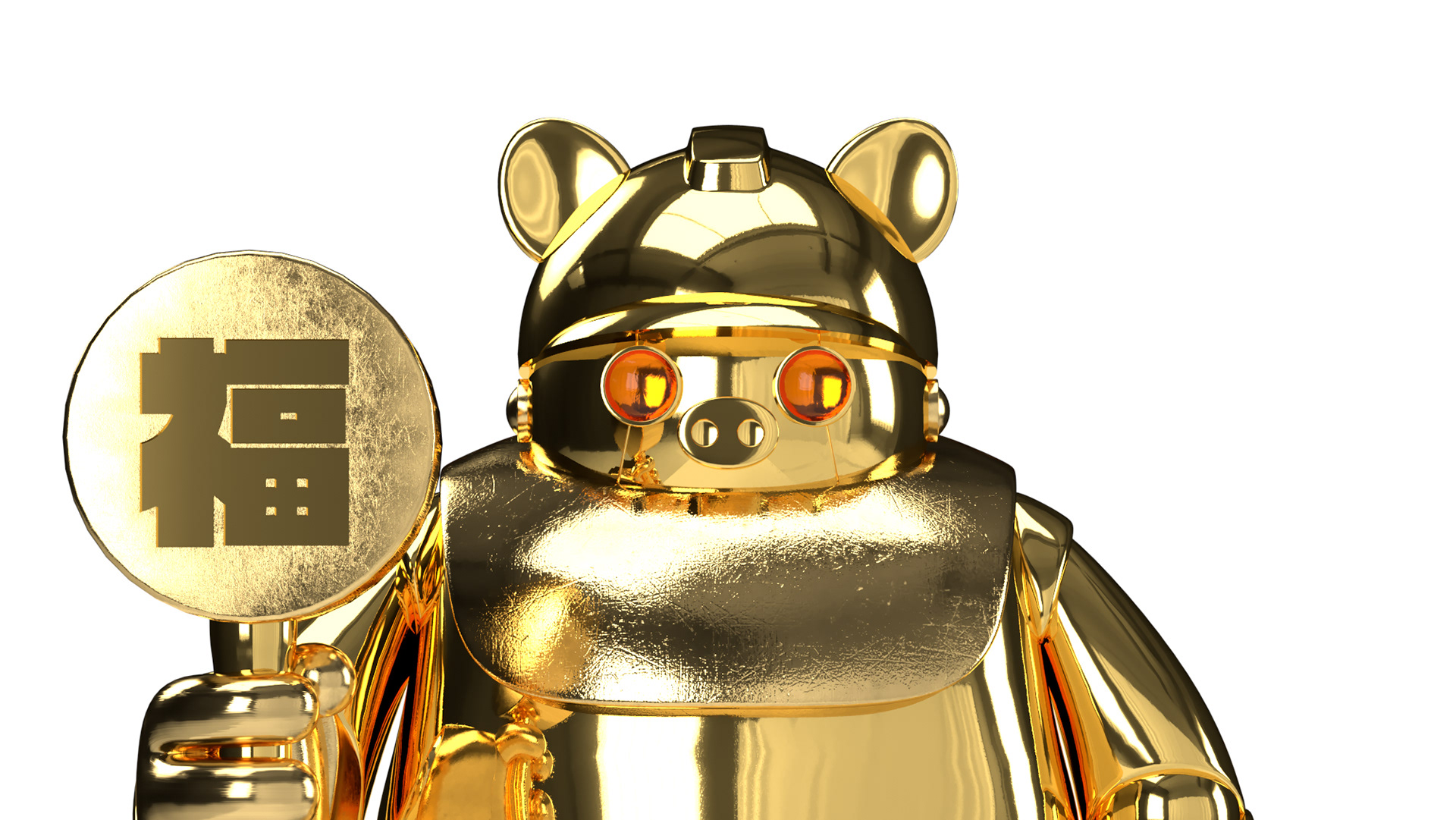 Happy Golden Pig Year 2019
(2019)
Thanks for your visiting my Behance page and your all interesting of my art works in 2018. I am really pleasure to share my art works with many visitors. In 2019 New year, I keep going to release my new works of original Super-robot projects that Cartoons, Toy figure, Magazine and Animation, etc. There are many projects to show and it would be very exciting project.
Season's greeting and best wishes for the new year. 
Good bye 2018 & Happy New Year! 
Golden Pig is the transformed character of GoldenPanda® the original robot character by Sopp.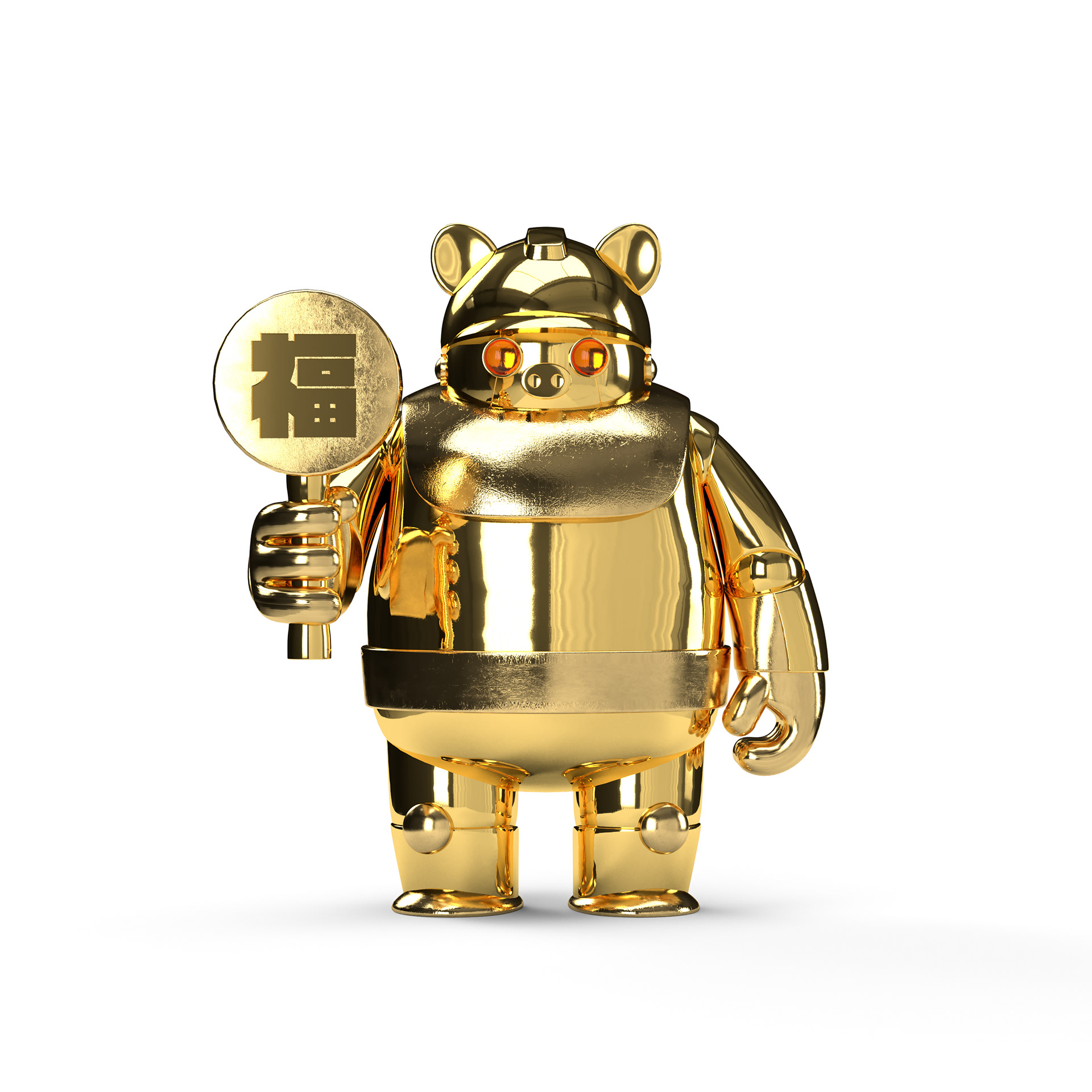 More Robot Than Robot
Illustrator | Sculptor | Creative Director of StudioViper, Inc.
2018 © Sopp. All Rights Reserved.