GoldenPanda
®
 - Season 01 Treatment Book 
(2019)
Before developing animation project, story outline must be set up clearly. So, treatment book has been beginning to extend Golden Panda's story in which contains whole story of Golden Panda Season 01 shortly with exciting illustration.
Golden Panda that original super robot story by Sopp is created for animation development projects. 
Sopp, He has grown up with Many Super-Robot characters fever which called sub-culture of Japan animation, always wants to create own designed Super-Robot story series which be able to remind his childhood. Finally Golden Panda® was born in the result of it.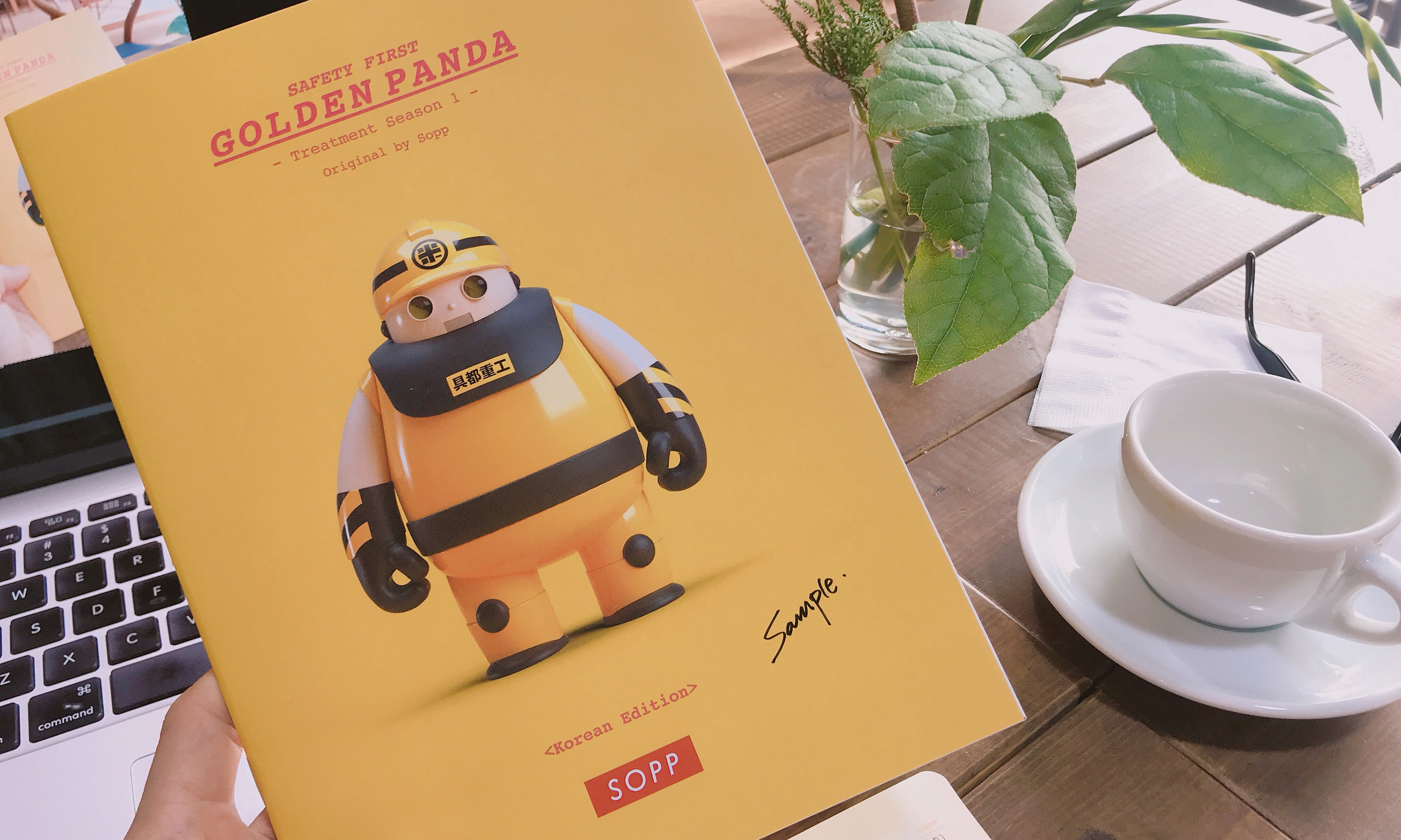 Concept Art
- Illustration: Beck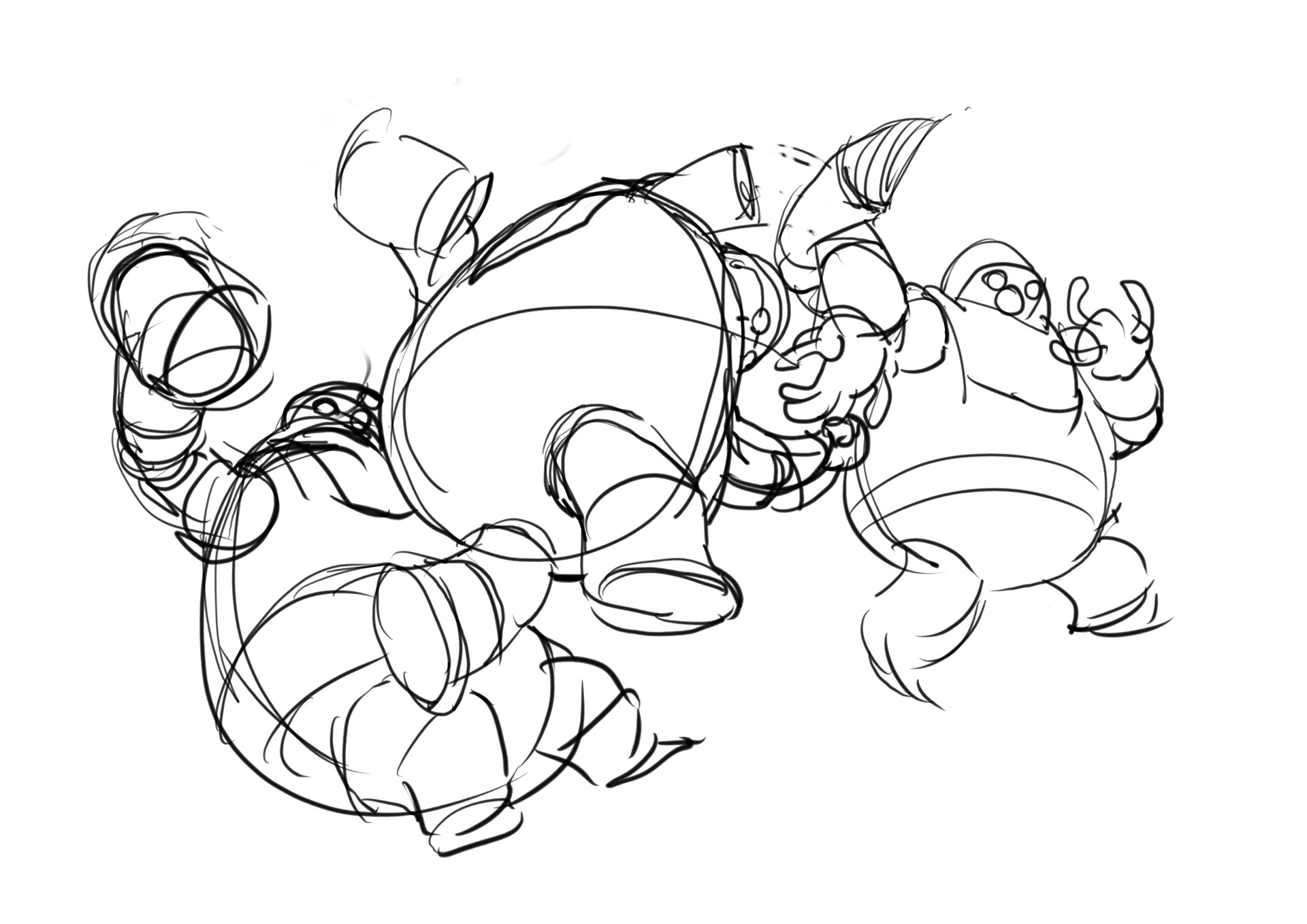 Making #1 - Rough sketch
- Illustration by Beck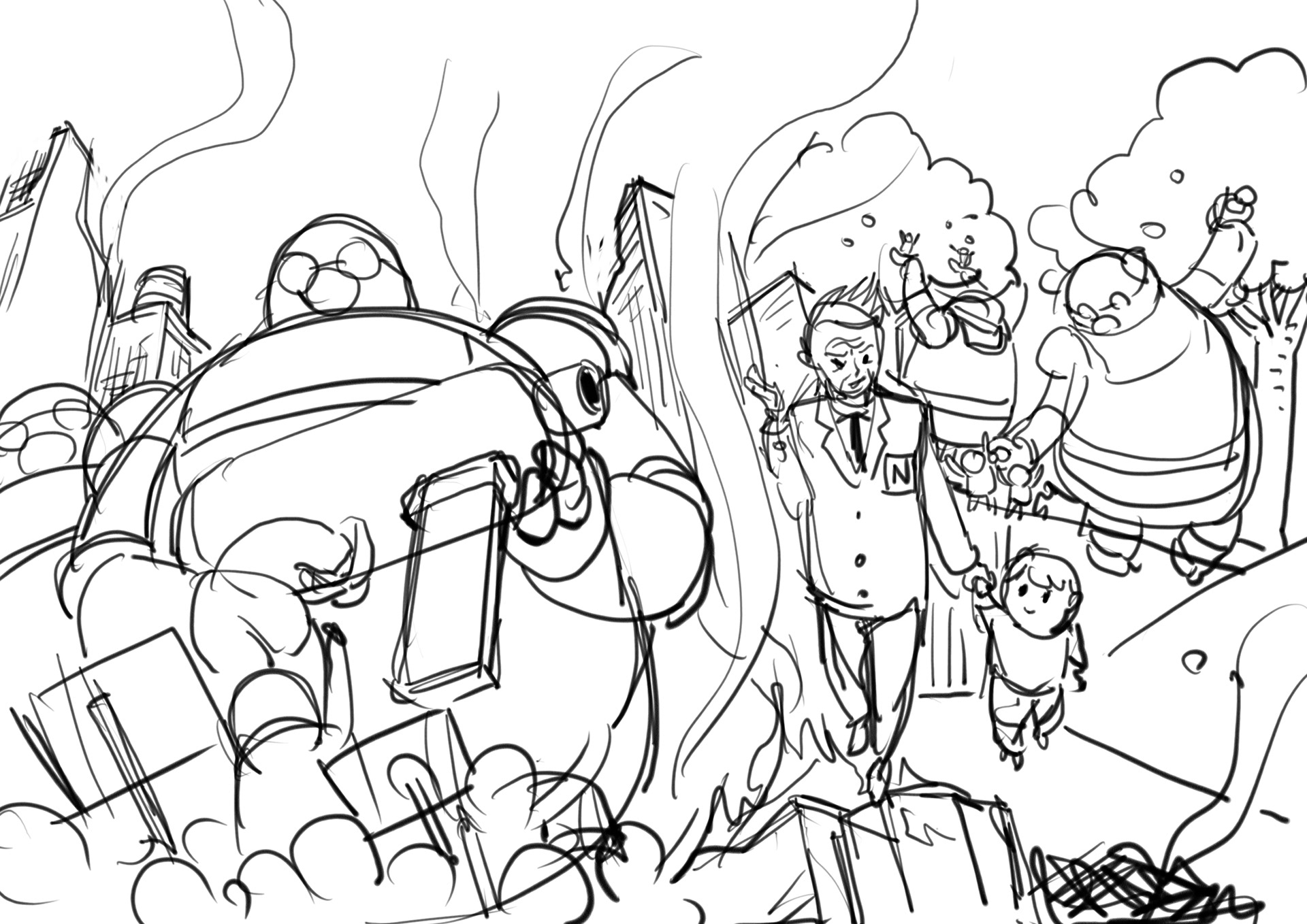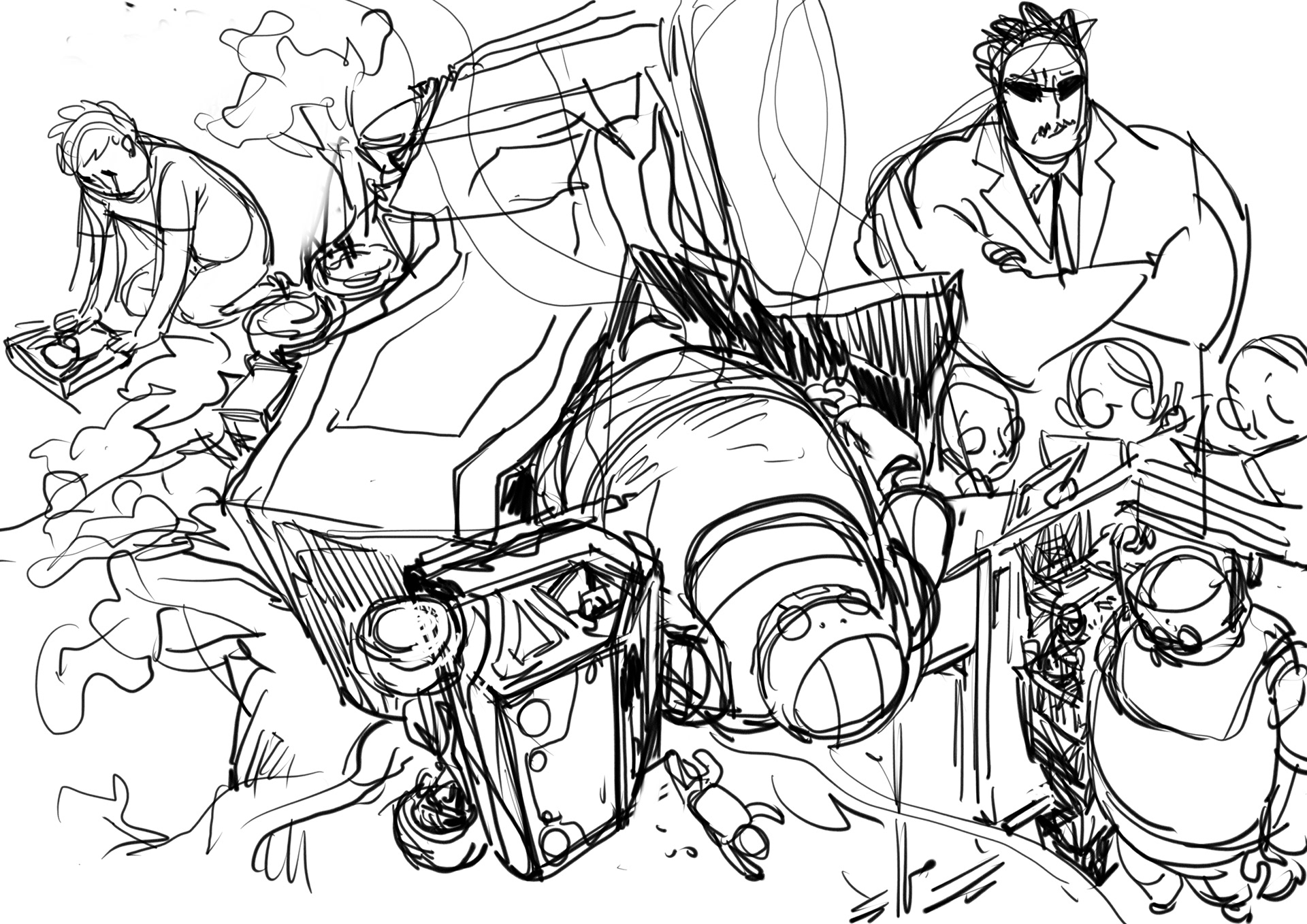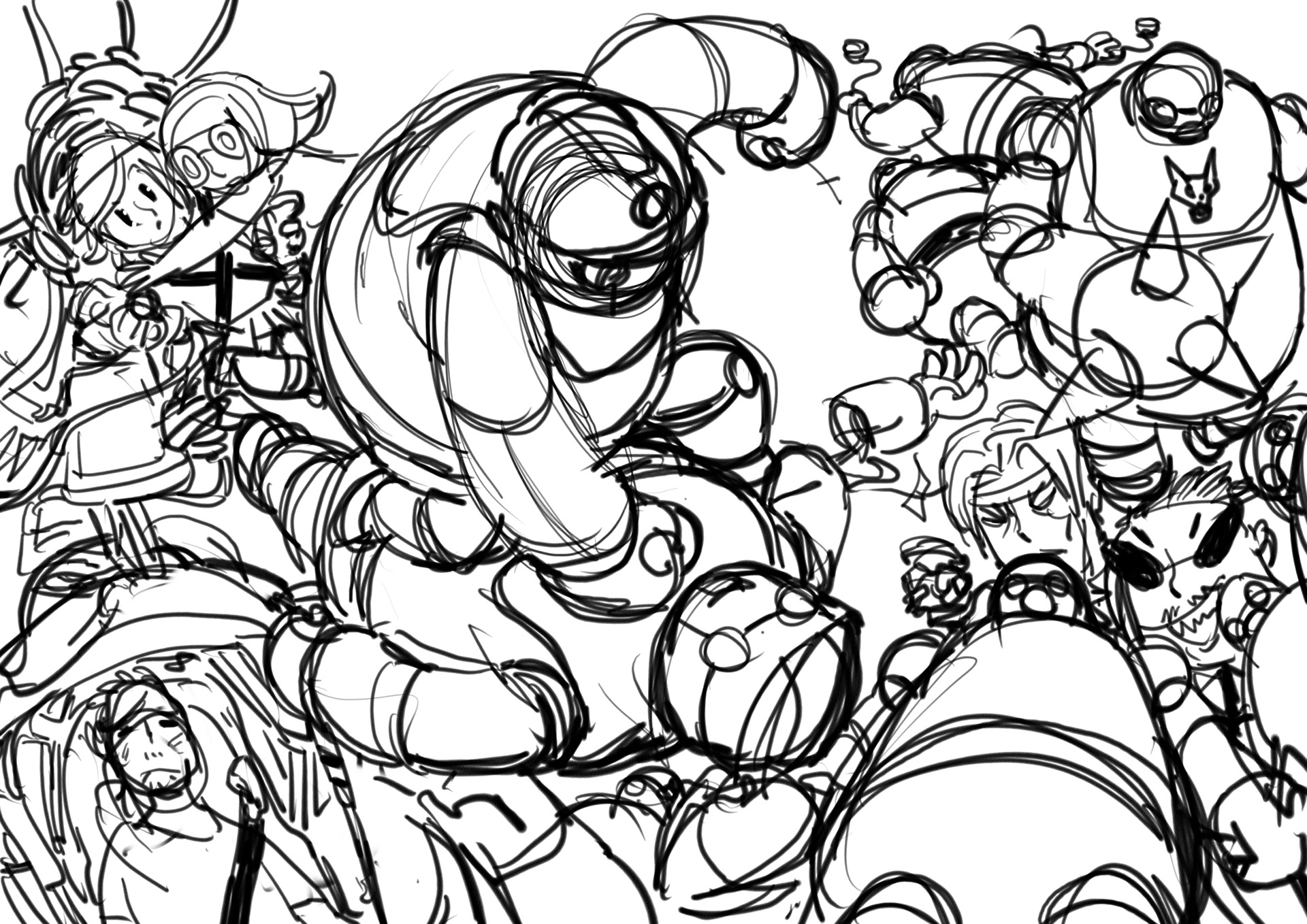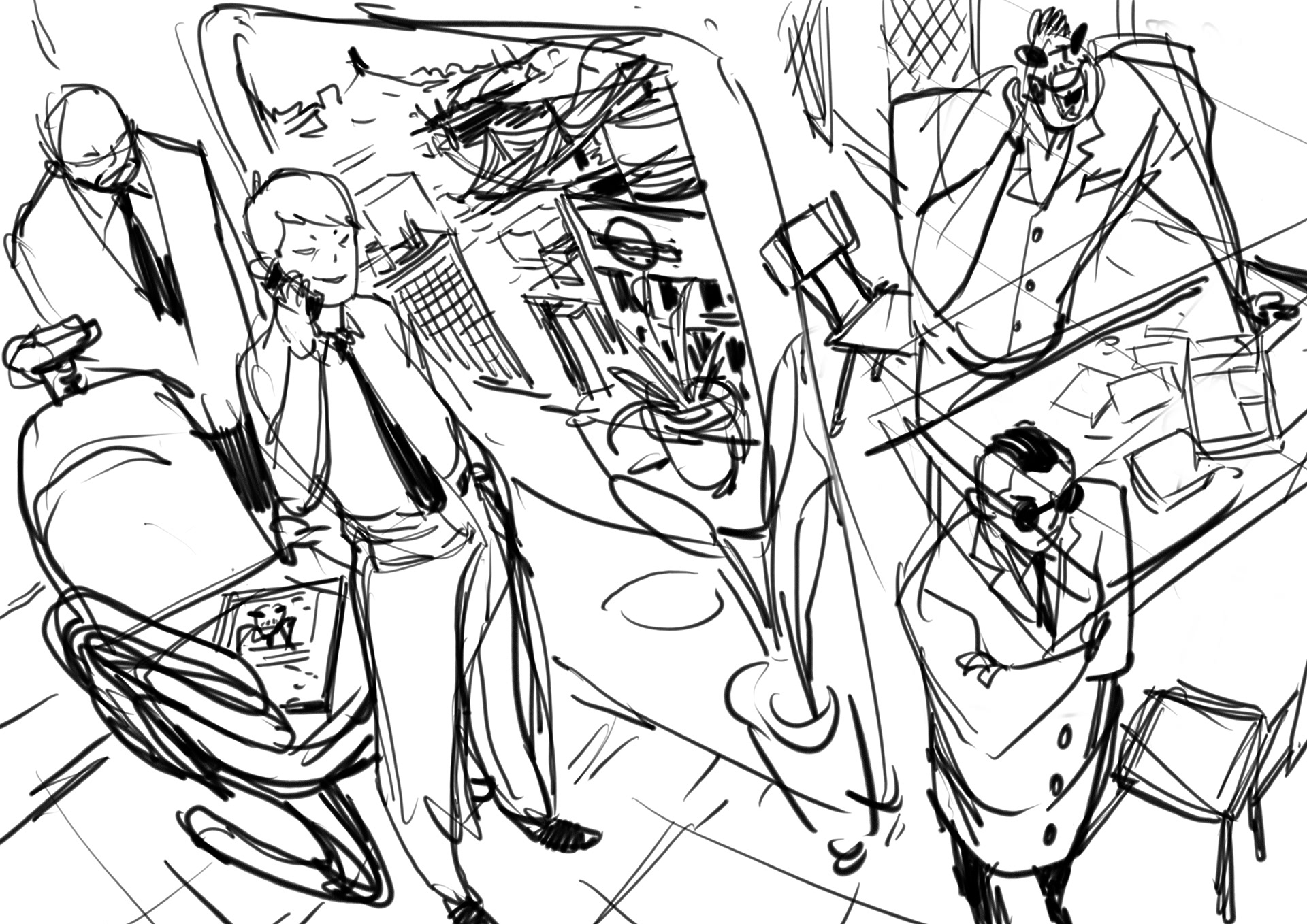 Making #2 - Illustration
- Original & Written by Sopp
- Illustration by Beck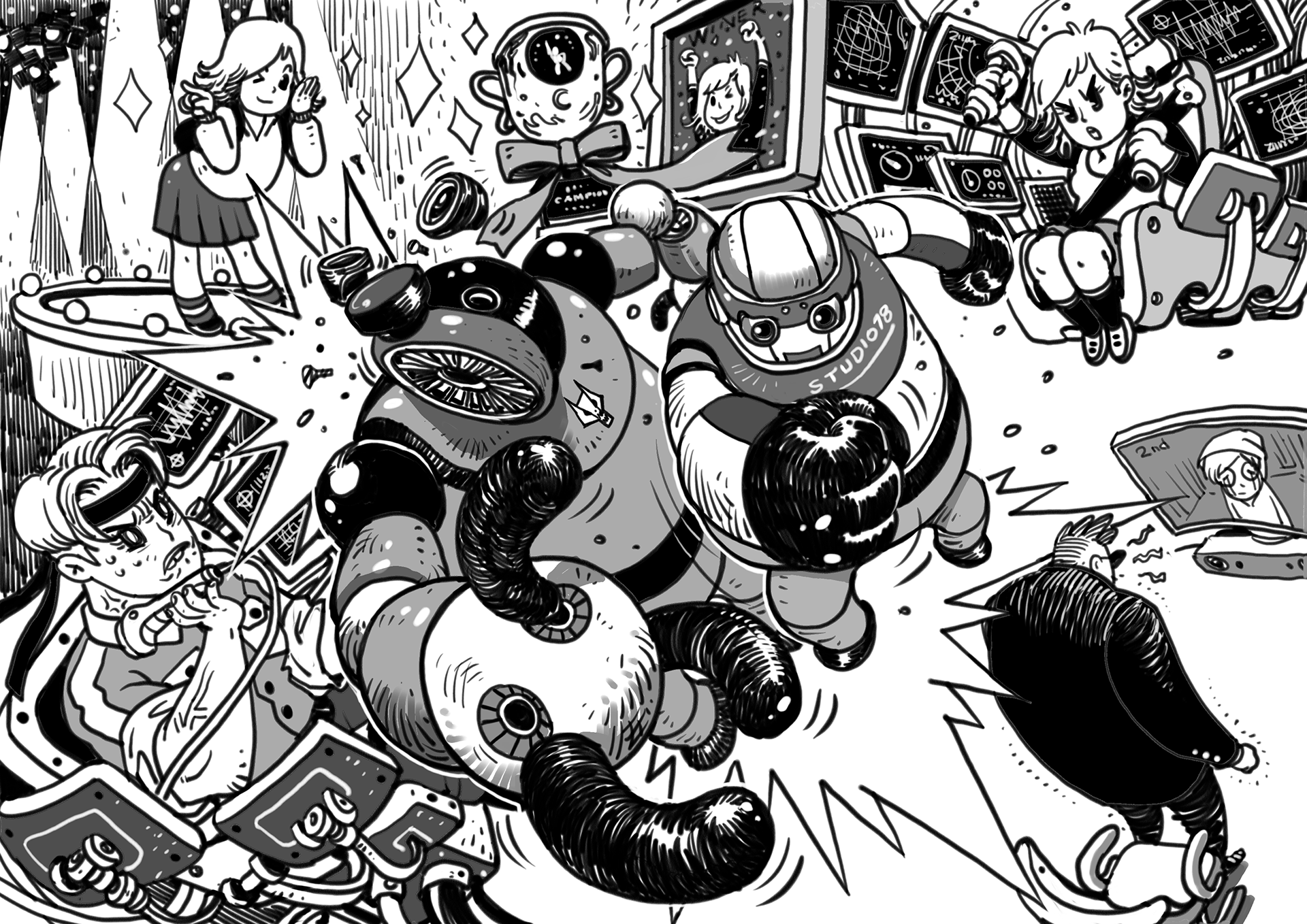 EP. 1 - Winners
Dorothy and Noa look anxious; the daughter and mother are about to compete in their respective big competitions—Dorothy in a dance competition and Noa in the World Machine Fighting Championship—at the same time. Dorothy is singing and warming up, while Noa is checking her control stick and sitting in the cockpit of her machine. Buzzing around her are Dr. Do and his staffers, who are carrying out final checks on Red Fome, Noa's red robot machine. The logo of Studio78 shines brightly on Red Fome's chest. 
As they announce the competitions' respective beginnings, Dorothy approaches the stage and Noa pilots Red Fome into the arena. The format of both competitions is a tournament. Dorothy quickly ascends to the final with her unparalleled performance and Noa faces her final bout. 
In the Machine Fighting Championship final, Riko, the ace of Black Dog who has won the championship for five consecutive years, is loudly introduced. Noa gives an outstanding fight against Riko's black Gameton, the strong frontrunner machine, thereby offering a formidable match between the new contender and the old champion. However, contrary to everyone's expectations, Noa easily beats Riko in just a few seconds. 
Meanwhile, Dorothy is also competing in her final against Tsukasa. According to the judges' scores, the trophy is awarded to Dorothy. As the camera flashes pour in, Dorothy and Noa raise their trophies up high with big smiles.
A picture of Noa with a big smile is sitting in a photo frame. With his face covered in a ragged beard, Dr. Do strokes the picture with a longing look. At that moment, Dorothy arrives home and comes into the room holding her trophy. Following a joyful hug with her dad, Dr. Do, she puts her trophy, inscribed with the words "2038 Dance Competition Winner, Dorothy," right next to Noa's picture. Dorothy whispers to Noa who is smiling big in her picture.
"I did well today, didn't I, Mom?" 
The trophy inscribed with the words "2032 World Machine Fighting Championship Winner, Hirai Noa" shines brightly next to the picture of Noa. 
Meanwhile, at the President's office of Geo Sung, Inc., a large man is watching his son being defeated in the championship on TV, feeling very frustrated...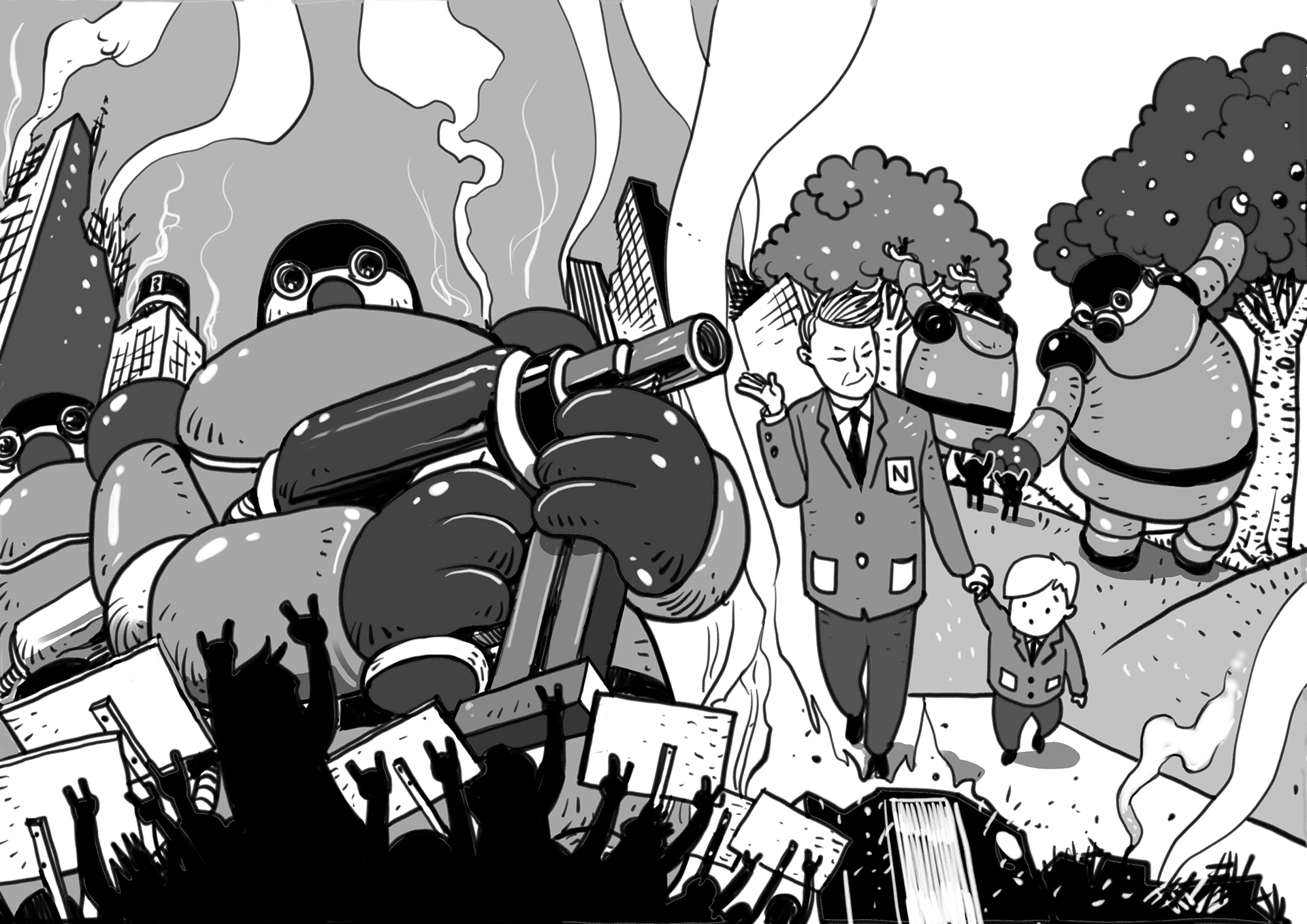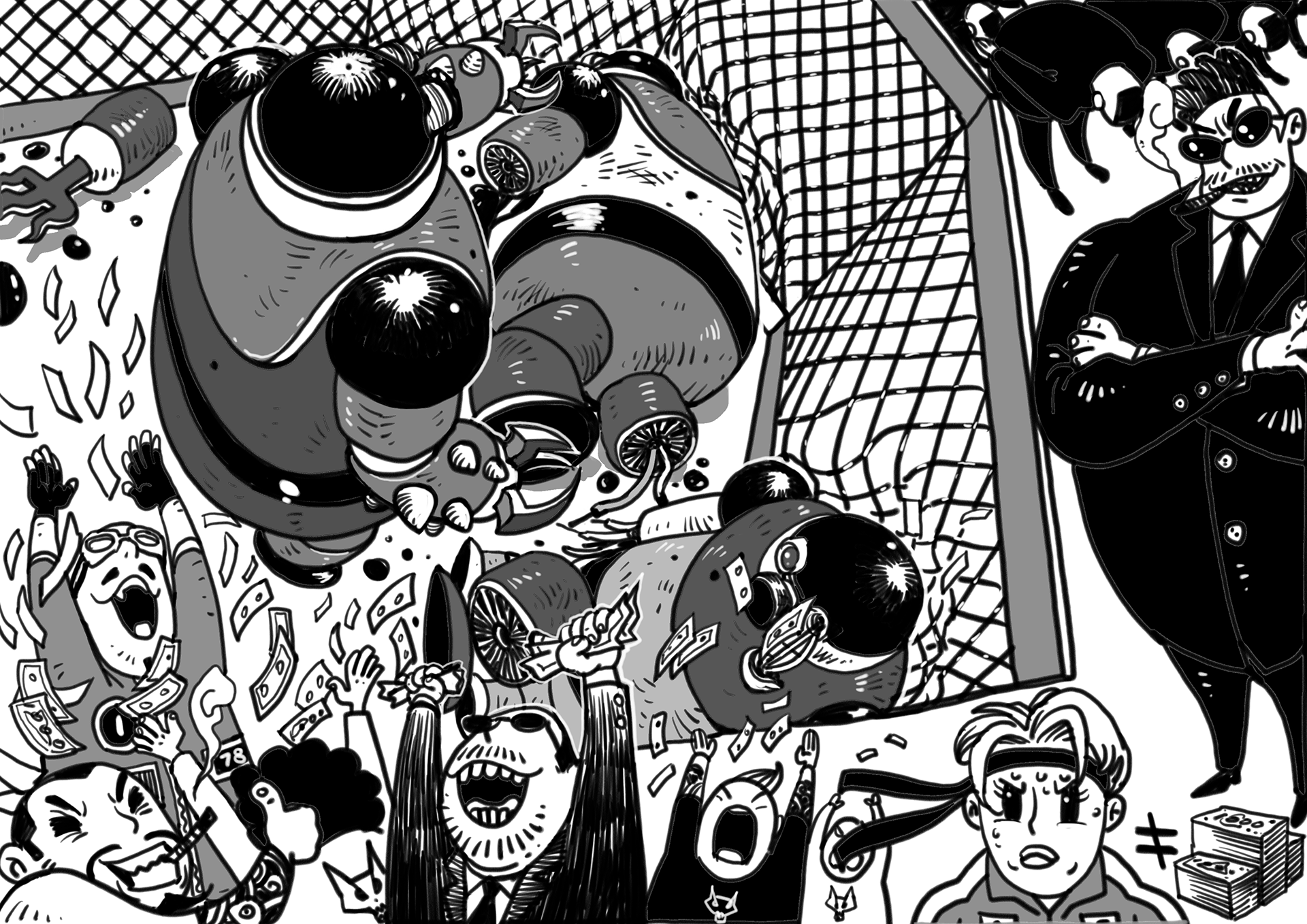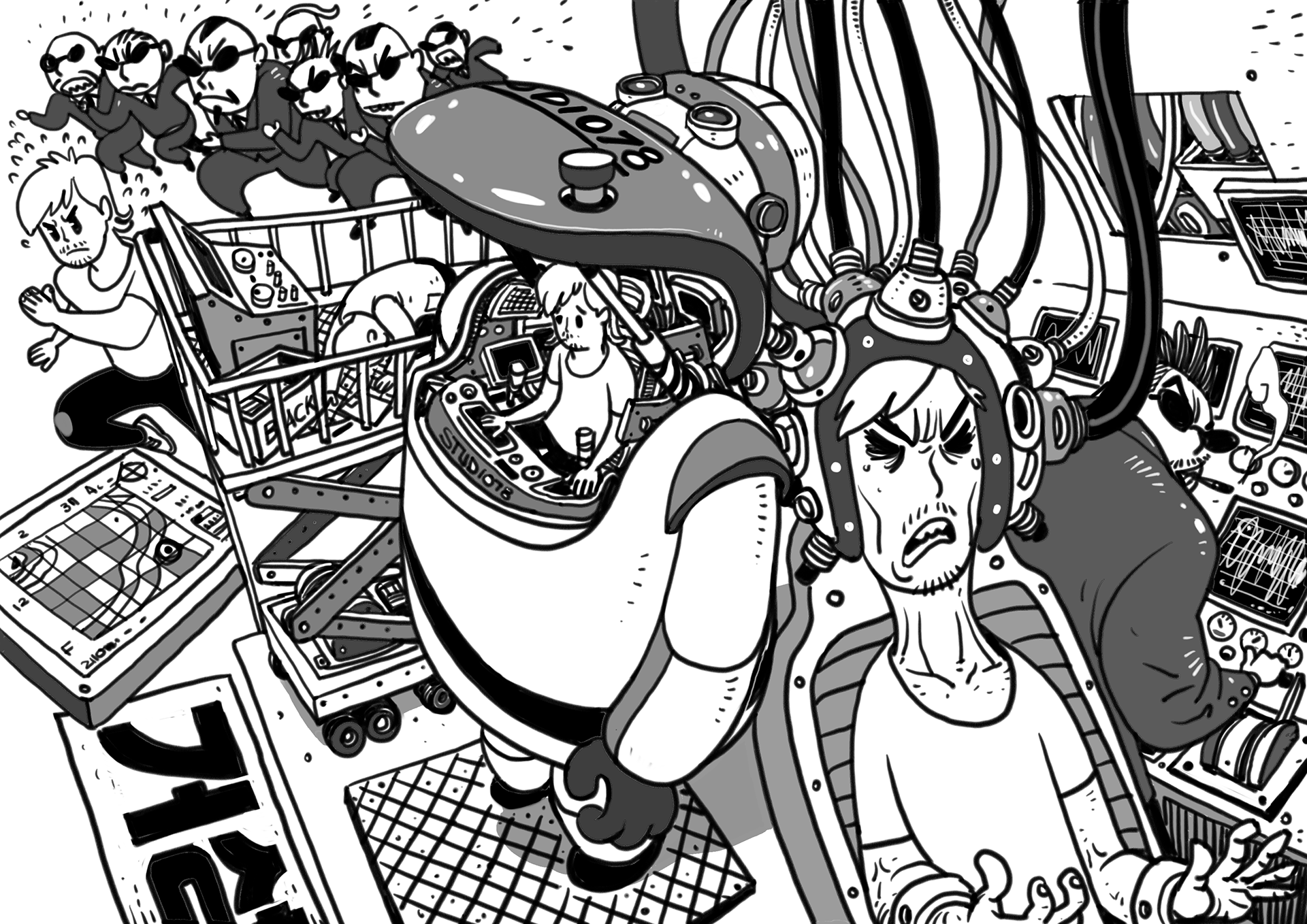 EP. 4 - Geo Sung,Inc.
Suspicious about the death of his wife, Dr. Do—who was preparing for another accident just in case—examines both the data from his investigation thus far and the data from the recent accident. The data that he closely examines includes the backup data of Red Fome, the black box data from the wrecked vehicle, and images from the closed-circuit TV at the accident site. However, the images look fine with no abnormalities, even as he watches them over and over again. The recent accident looks like a simple collision and he finds no leads no matter how hard he tries. 
Meanwhile, suspicious data about Red Fome catches his attention. The data suggest that Red Fome, which is supposed to be wrecked, is located somewhere else. 
Based on the data, Dr. Do discovers a warehouse where he finds a trace of Red Fome. However, he soon realizes that this is the home turf of Geo Sung Inc. and Black Dog's headquarters. He hurries to leave the warehouse, but he is too late.
In a loud attack, he loses consciousness and is kidnapped by Black Dog members. President Yamamoto could not be happier that Dr. Do walked himself right into the trap. 
Upon regaining consciousness, Dr. Do sees President Yamamoto sitting in front of him. Yamamoto uses intimidation tactics and cajoling to get the secret brainwave technology for Red Fome, but Dr. Do does not give in. Instead, his fury over the truth of his wife's death grows even more intense. 
President Yamamoto does not give up despite Dr. Do's resistance. Giving him two weeks' notice, Yamamoto threatens to make him fight in the Underground Machine Death Match if he remains uncooperative.
* Machine death match: Literally a match to the death that only ends when one of the drivers dies.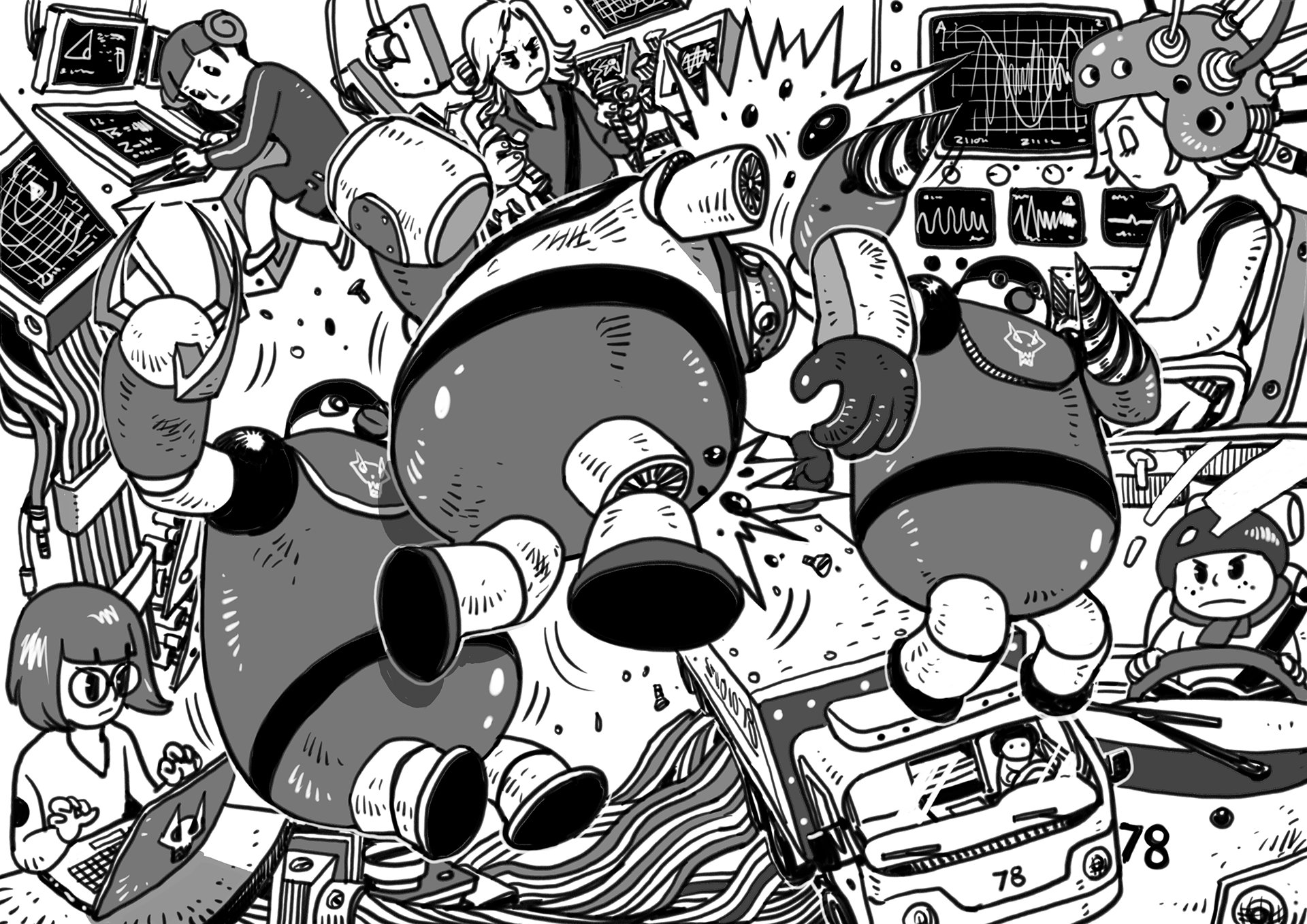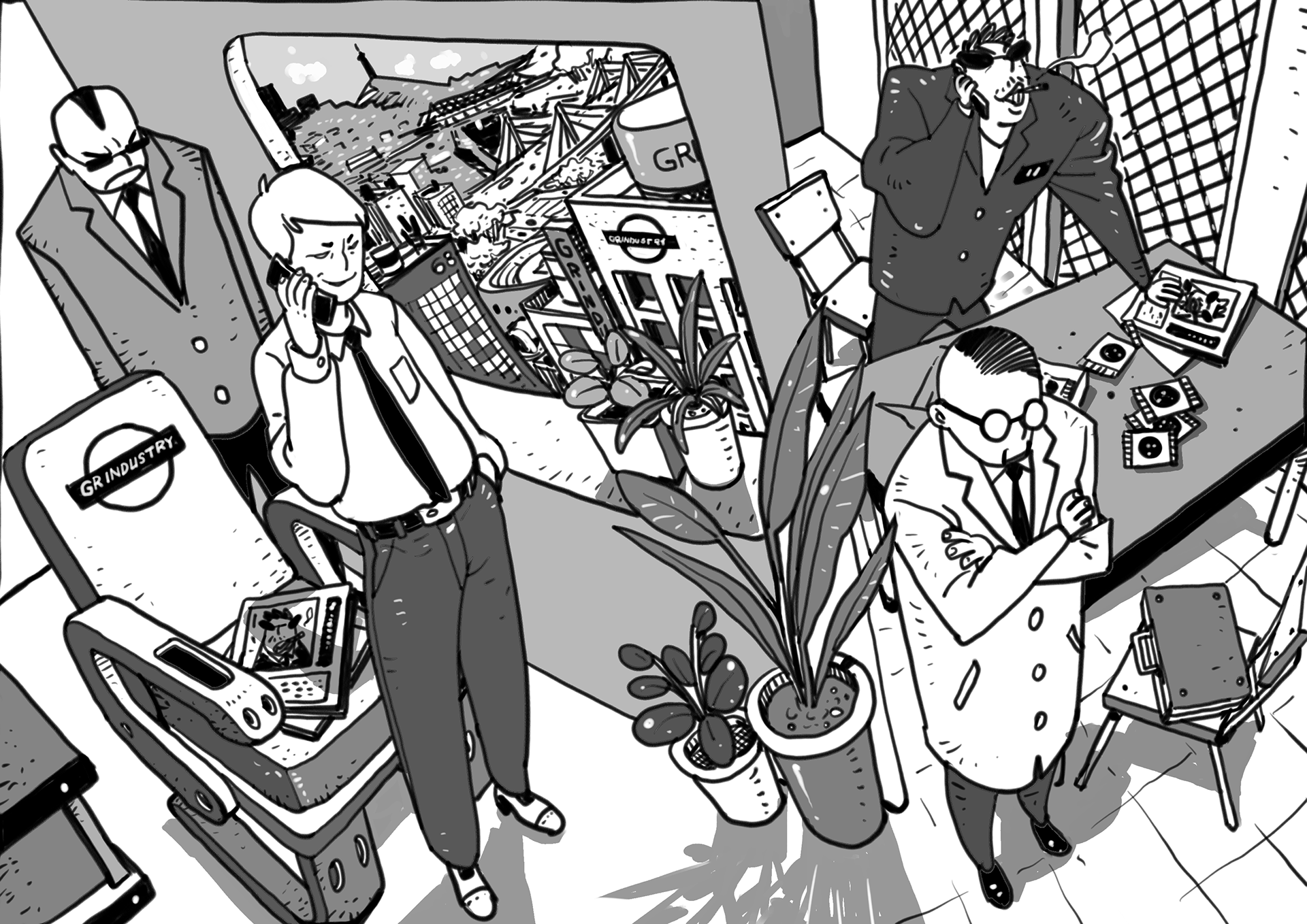 Making #3 - Editorial
- Edit by Sopp
- Assist by YJ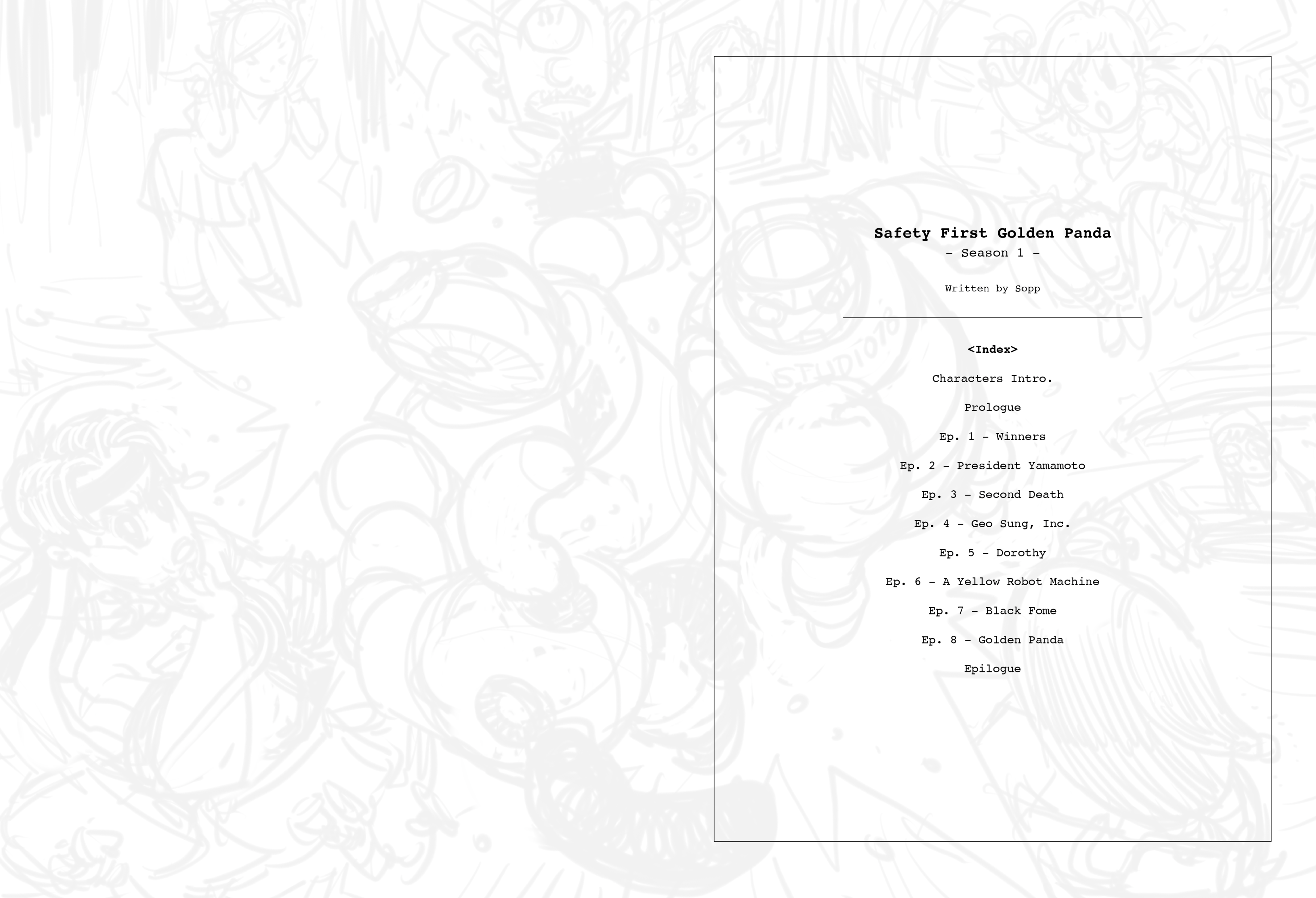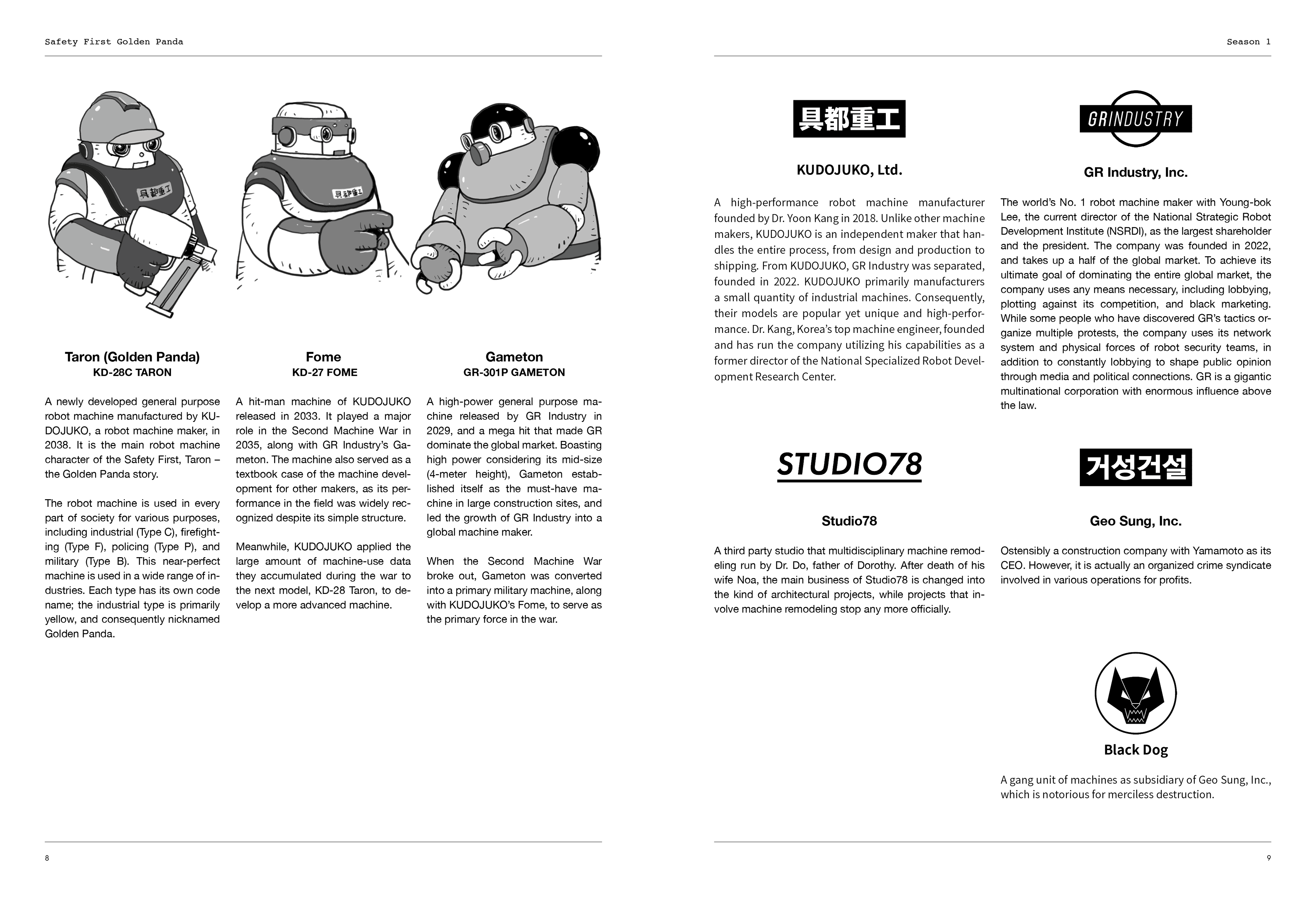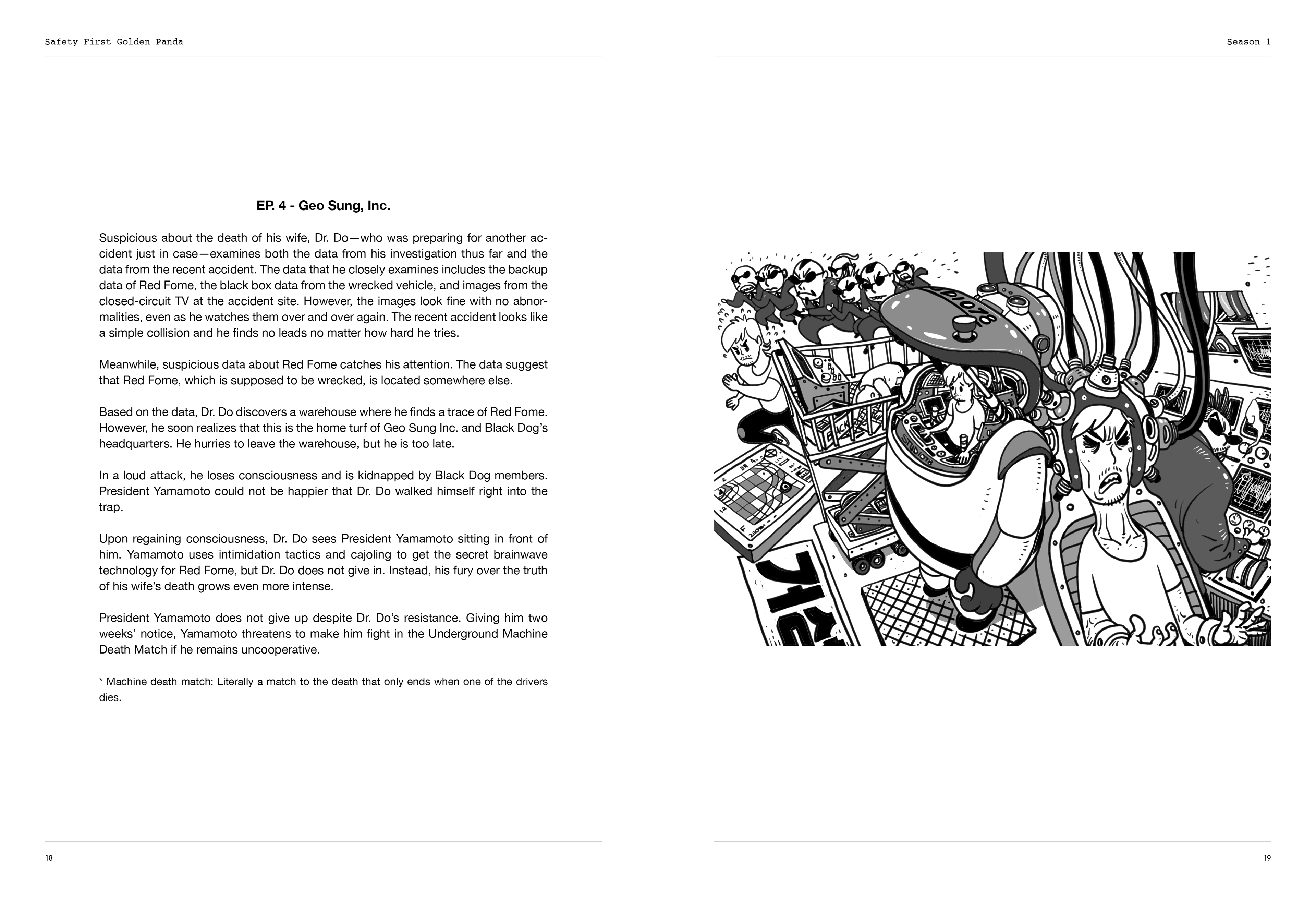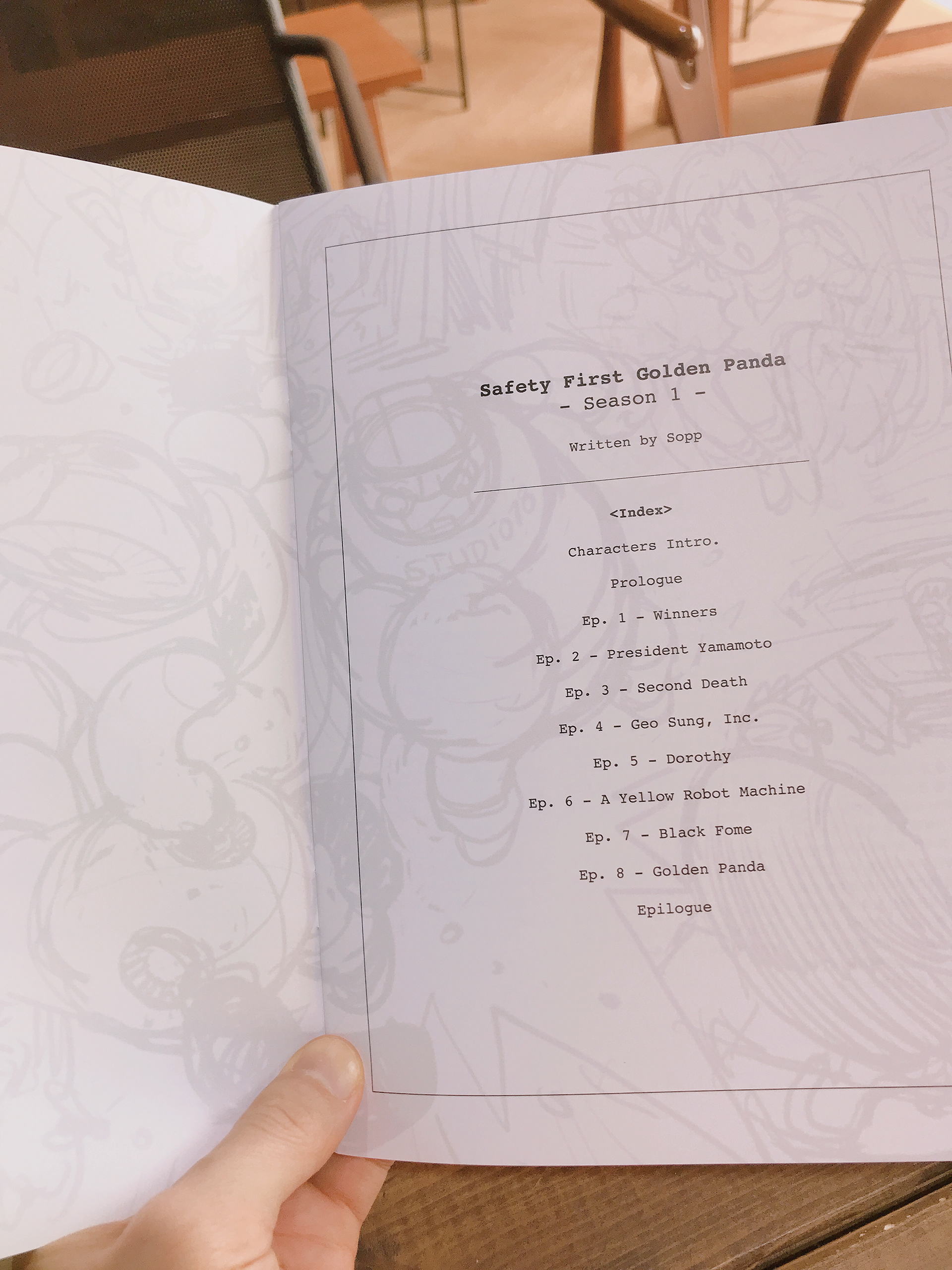 'Golden Panda - Story Treatment' - English / Korean edition (2019)
- Written & Direction by Sopp
- Design by Sopp
- Illustration by Beck
- Assist by YJ
- Photo by Sopp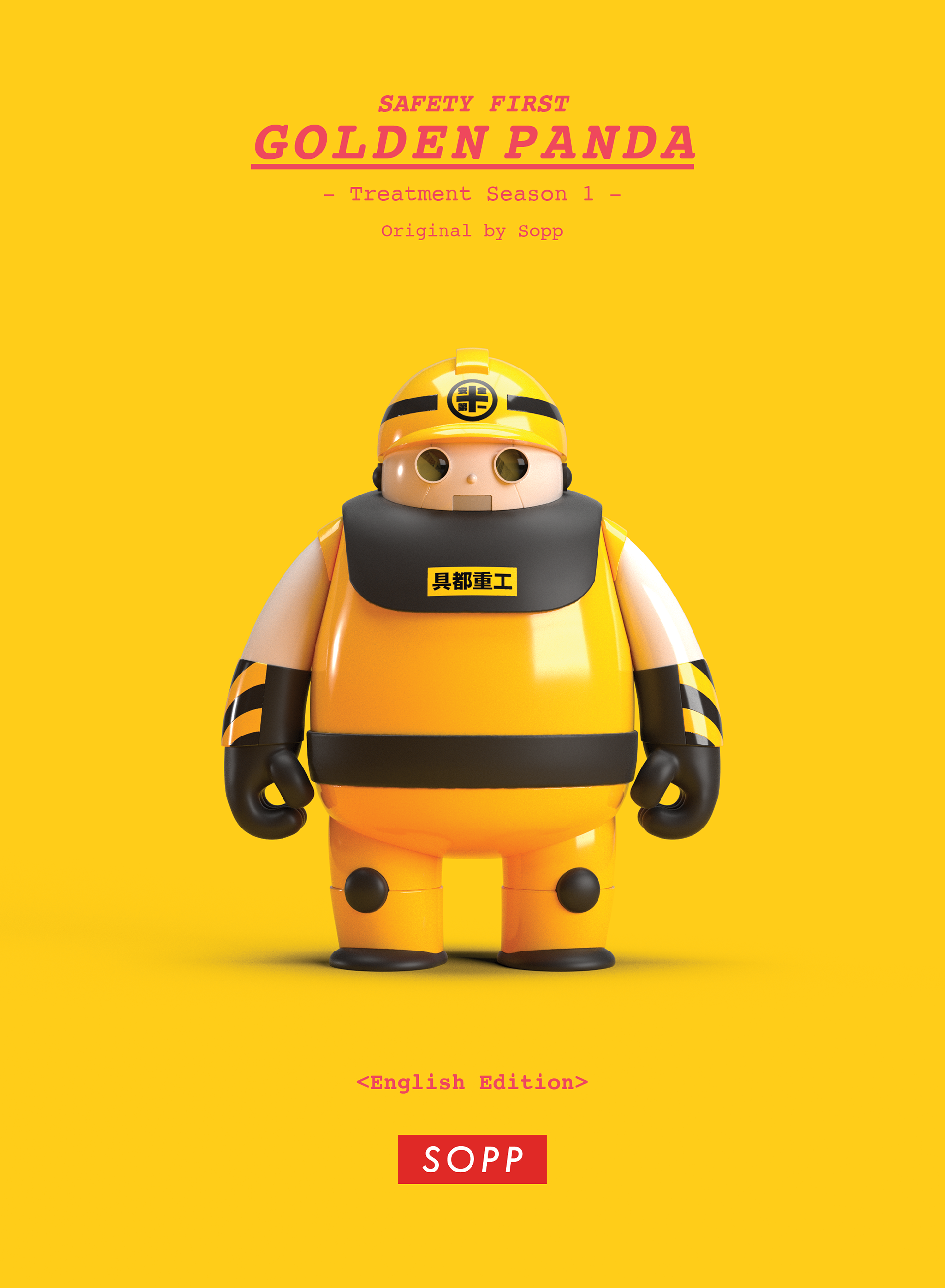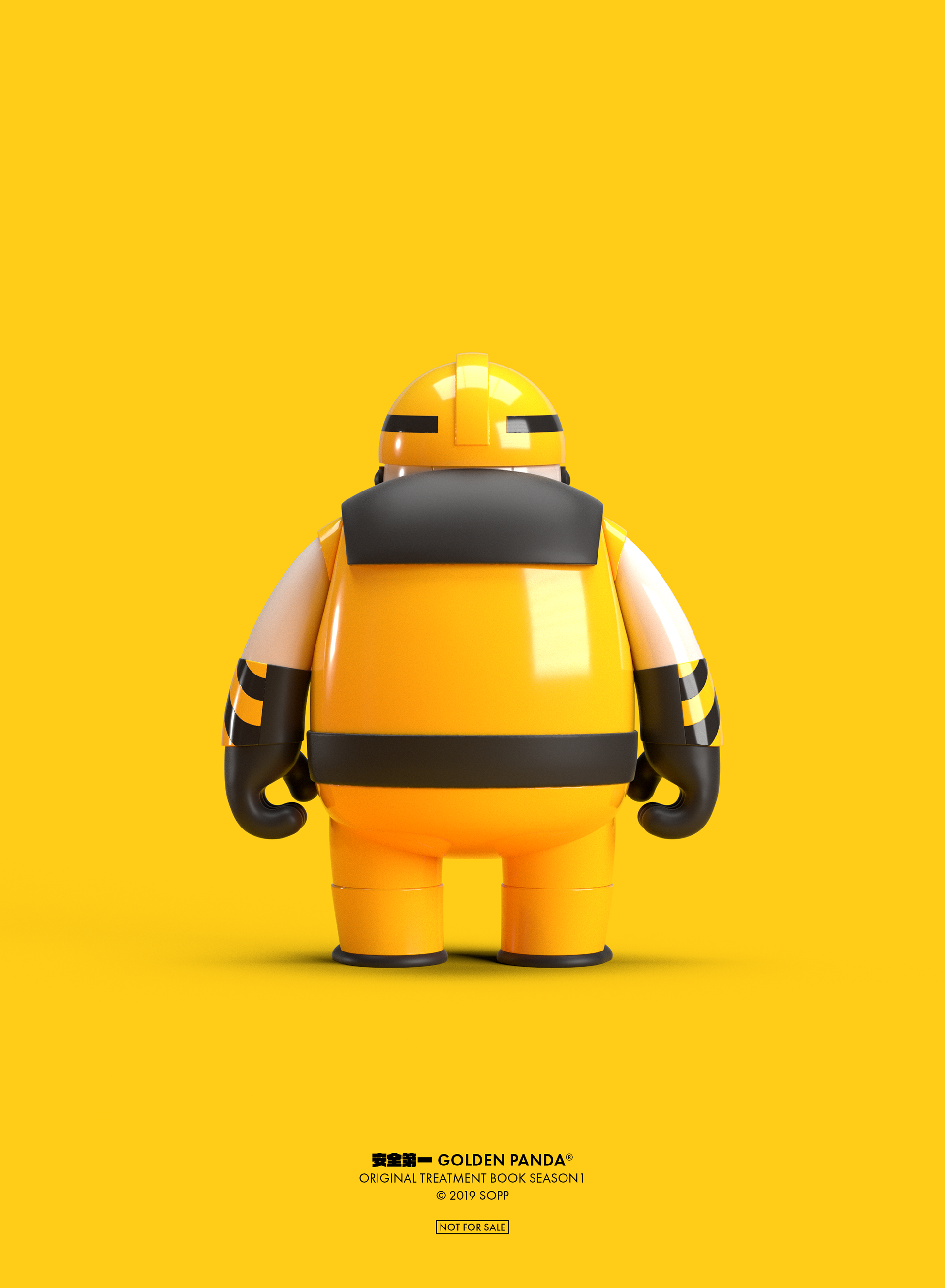 SOPP
More Robot Than Robot
Illustrator | Sculptor | Creative Director of StudioViper, Inc.